Slough Borough Council in conjunction with Slough North Action Project (for which I am the secretary) held an exclusive competition giving a local school the chance to have their artwork embedded into a lifetime mosaic in the Slough Baylis Memorial Park and work with award winning artist David James to create and have their design installed at the entrance of the park.
Over several years Baylis and Godolphin Park has been going through significant conservation and preservation work. This work is commissioned and funded by Slough Borough Council and managed in partnership with the local residential community group Slough North Action Project (SNAP).
On the 21st September at 1pm, in honour of the United Nations International Day of Peace, we will be unveiling the mosaic and commemorative plaque dedicated to the winning entry. On this day the world lays down its arms, calls a cease fire and promotes a hope for peace throughout.
The Slough festivities will include live music and be attended by many dignitaries, the Mayor, the winning entries, local residents, invited guests including Slough Veterans, senior council cabinet members and officers, councillors and media representatives.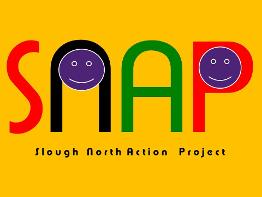 Press Release and Promotional flyer