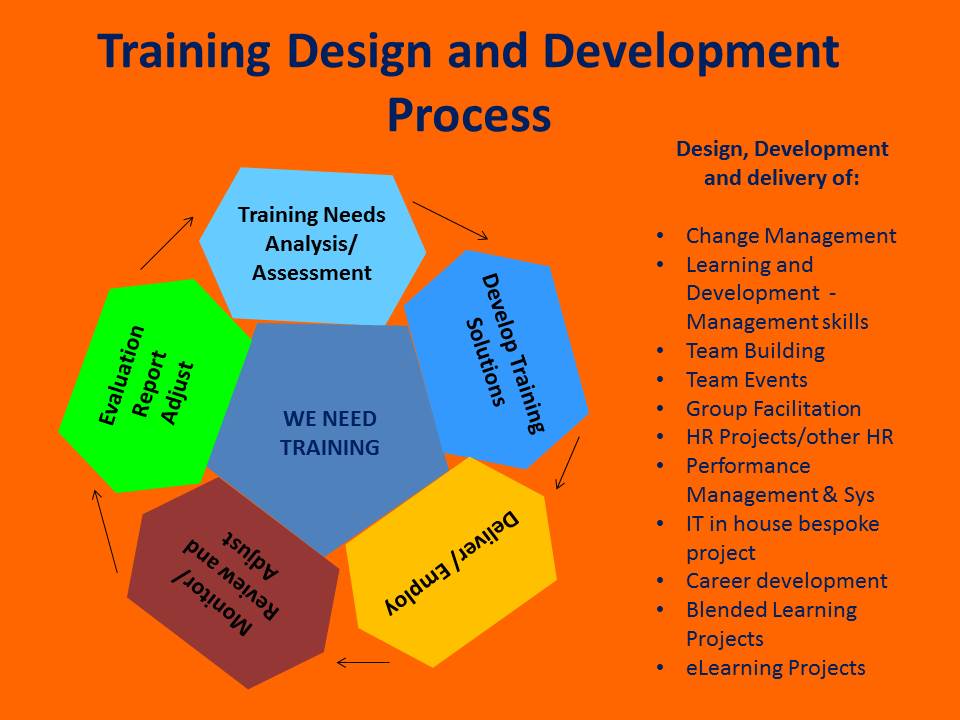 With my experience I can help you:
- Address development areas and plan for team and individual training needs
- Increase productivity by showing measurability in learning content and users new abilities
- Reduce costs of training time and time spent completing obsolete/non specific tasks day to day
- Increase morale, motivation and employee satisfaction
- Include everyone in the learning experience should be shared, it also encourages the teams to support one another and build networks
- Make learning fun and enjoyable
Training Design and Development
Training and career development are essential for any organisation When included in the strategy it will support your staff in gaining the knowledge, experiences and skills needed for your growing business. In turn your staff are empowered to utilise their creativity and encourages accountability, empowerment and innovation.
Having a development plan for your staff motivates your team to excel in so many ways. Evidence shows that employees work better knowing the direction of the organisation and the goals they need to strive to.
Both self improvement and career development opens up opportunties for success.